88. The Stem of nouns of the 4th Declension end in u-. This is usually weakened to i before -bus. Masculine and feminine nouns form the nominative by adding s; Neuters have for nominative the simple stem, but with ū (long).
89. Nouns of the Fourth Declension are declined as follows.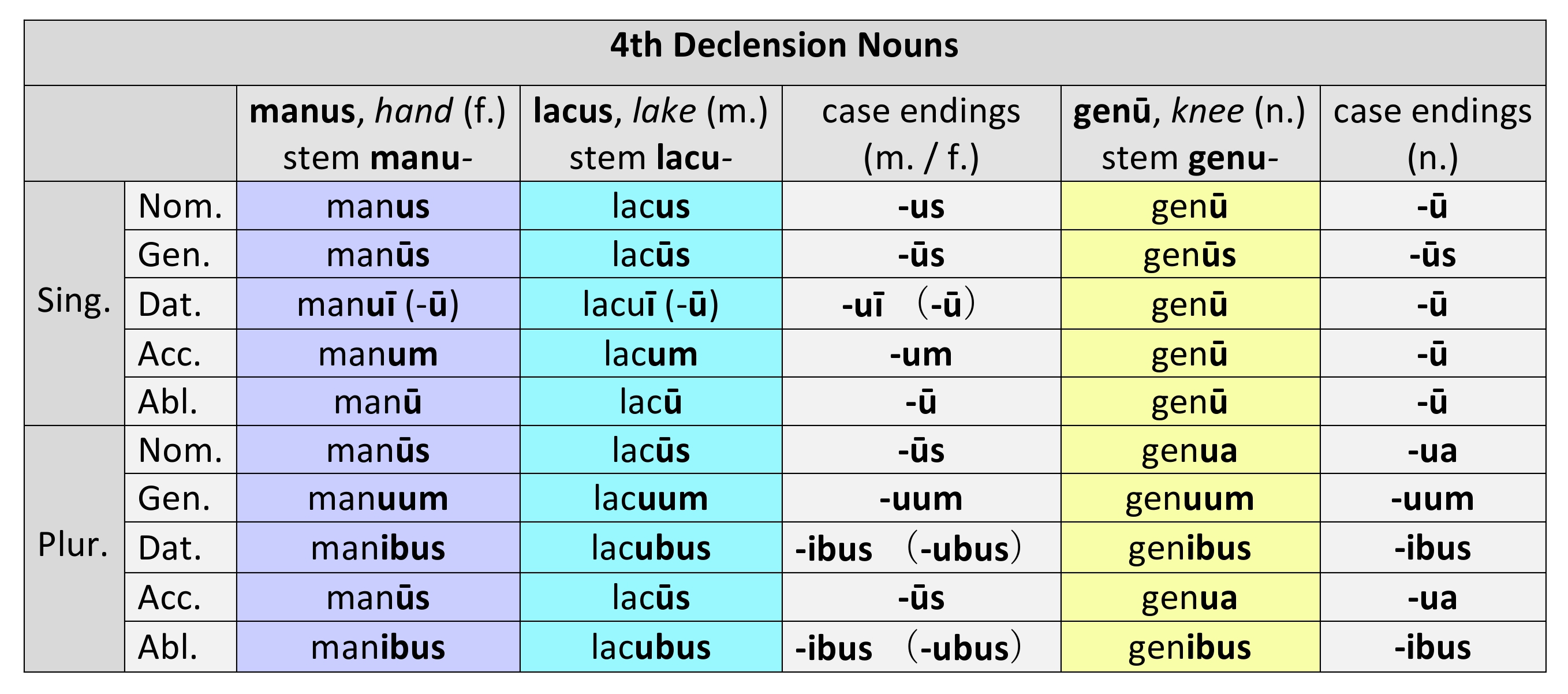 90. Most nouns of the 4th Declension in -us are masculine.
Exceptions:
The following are feminine:
acus, anus, colus, domus, īdūs (plural), manus, nurus, porticus, quīnquātrūs (plural), socrus, tribus
with a few names of plants and trees. Also, rarely, penus, specus.
91. The only neuters of the 4th Declension are:
cornū, genū, pecū (see § 105.f), verū1
Footnotes
1.
A few other neuters of this declension are mentioned by the ancient grammarians as occurring in certain cases.