174. Two common adjectives, μέγας and πολύς, have a shorter stem and irregular form in the nominative and accusative singular masculine and neuter only, but are otherwise regular in the vowel declension.
175. μέγας and πολύς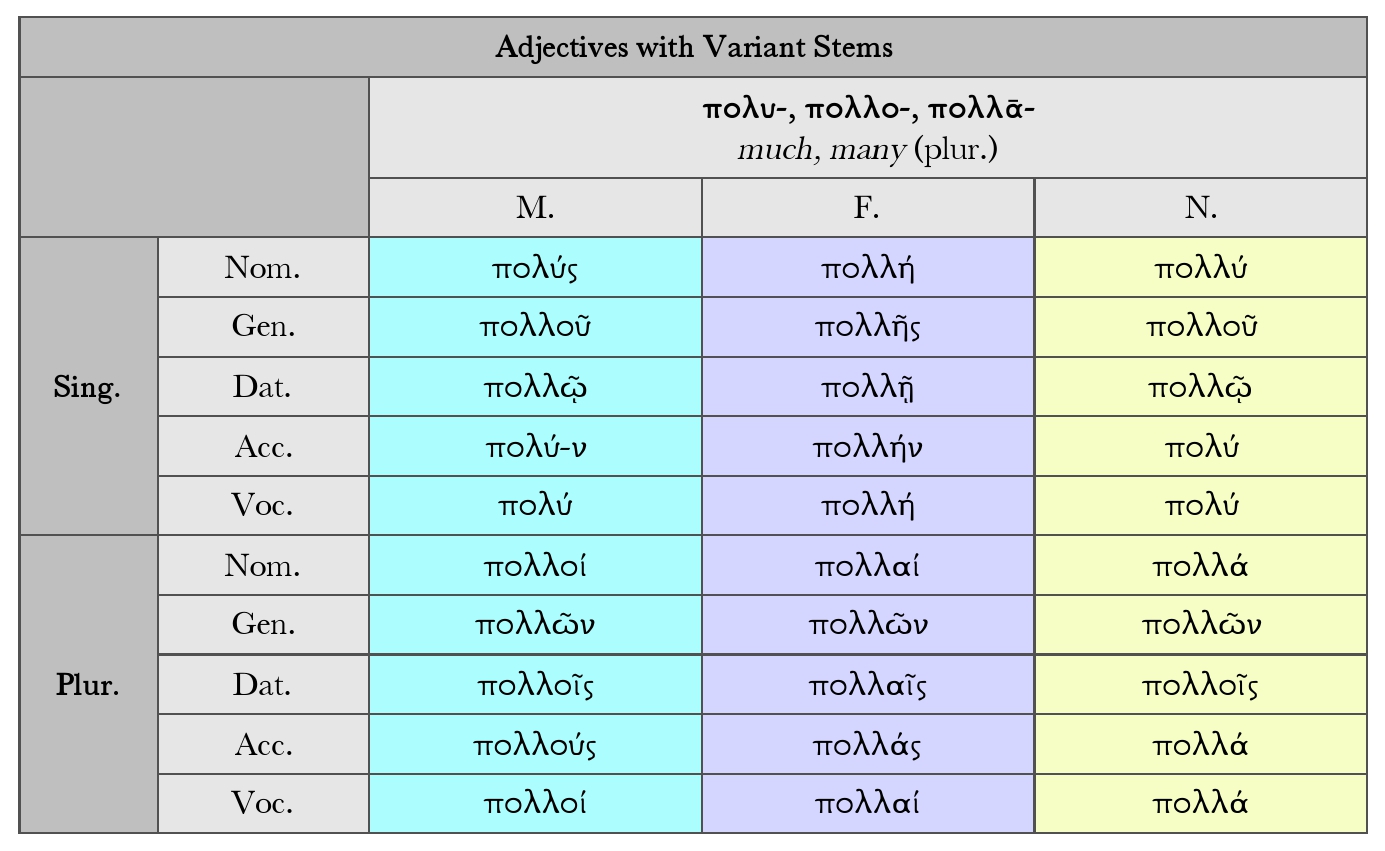 176. πρᾷος, πρᾱεῖα, πρᾷον (mild) follows the ο-declension in masculine and neuter, but makes the entire feminine, and sometimes other forms, from a stem in -υ, like ταχύς (§ 158).