Aftermath
After the war, Carthage was beset by another financial depression, one exacerbated by the crippling burden of the indemnity owed to Rome. In the depths of this crisis, Carthage turned to Hannibal. Elected suffete, Hannibal reformed the tax system and stabilized the economy, enabling Carthage to reinvent itself from an imperial capital into a flourishing commerical hub. It is likely that Carthage constructed its famed double harbor at this time.
Carthage's revival soon provoked Roman fears of a resurgent Carthage, as well as greed for the wealth that it was so rapidly accumulating. For a time, while Rome was preoccupied with pacifying its new overseas territories in Hispania and in settling old scores with Philip of Macedon, Rome was content to profit from Carthage's prosperity. But when Carthage paid off the last of its reparations in 152, Rome ceased to benefit from Carthage's success. The Roman senator Cato the Elder began to stoke Roman eagerness for war. At the end of every speech—regardless of the subject—he was said to declare his belief that Rome must be freed from the threat of Carthage.1 Carthage, however, scrupulously observed its obligations under the terms of the peace and even supported Rome's wars in the East. But by 150 BC relentless expansion by the Numidians, now a Roman ally, forced Carthage to act in self-defense without Roman authorization. The treaty was abrogated. Both sides prepared for war.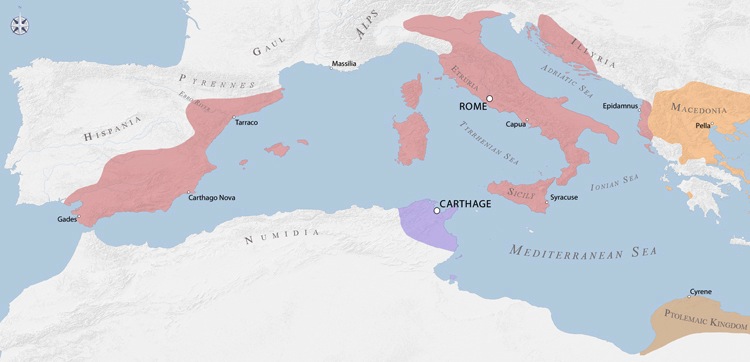 The following year Carthage sent ambassadors to accept peace on the terms offered by Rome. They must have expected the Romans to leverage the crisis to extort monetary and territorial concessions, as they had so many times before. After first agreeing to the demands that they surrender their weapons and deliver hundreds of children as hostages, the Romans demanded that the Carthaginians abandon their city and resettle ten miles inland, a concession that the ambassadors knew their fellow Carthaginians would never accept. Rome had at last bowed to Cato's advice: Carthage would be destroyed.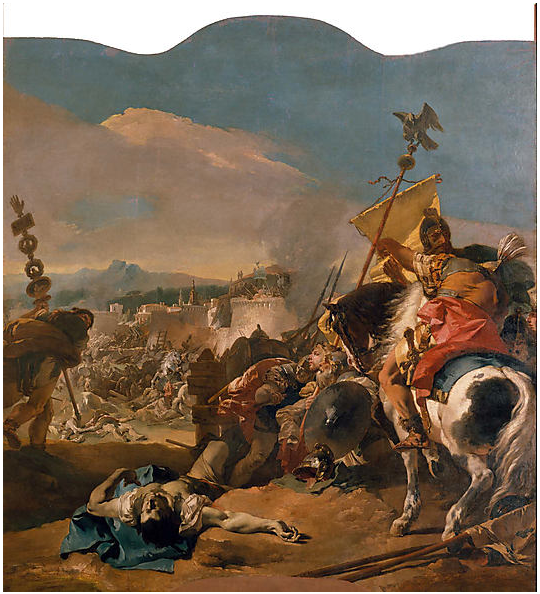 The Carthaginians valiantly resisted for three years. Finally, in 146, Carthage's massive fortifications were breached by Roman forces under the command of Scipio Aemilianus, the adopted grandson of Scipio Africanus. As Carthage burned, savage fighting raged from house to house for six days. At last, 50,000 exhausted Carthaginians surrendered the citadel. So horrible was the carnage in that once magnificent city that Scipio, a man hardened by years of bloody campaigning in Hispania, was said to have wept at the sight. The surviving Carthaginians were sold into slavery. The city was abandoned and its land cursed.
It is a modern fable that Romans salted the earth to prevent anything from growing at the site. Rome, having destroyed its greatest rival, organized Carthage's African territory as a new province. The Punic language and elements of Punic culture would survive. And in time, a new settlement would grow in the ashes of the old. But this was a Roman city on the shores of a Mediterranean dominated by Rome.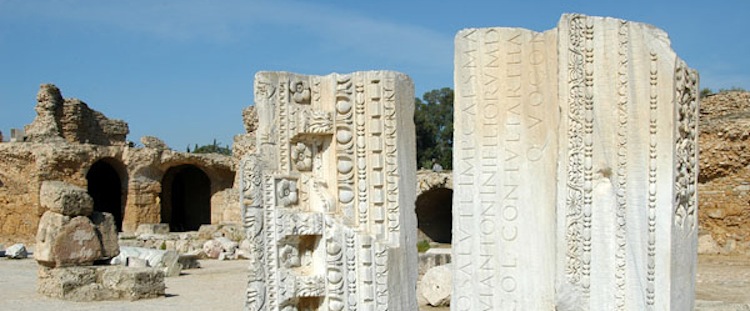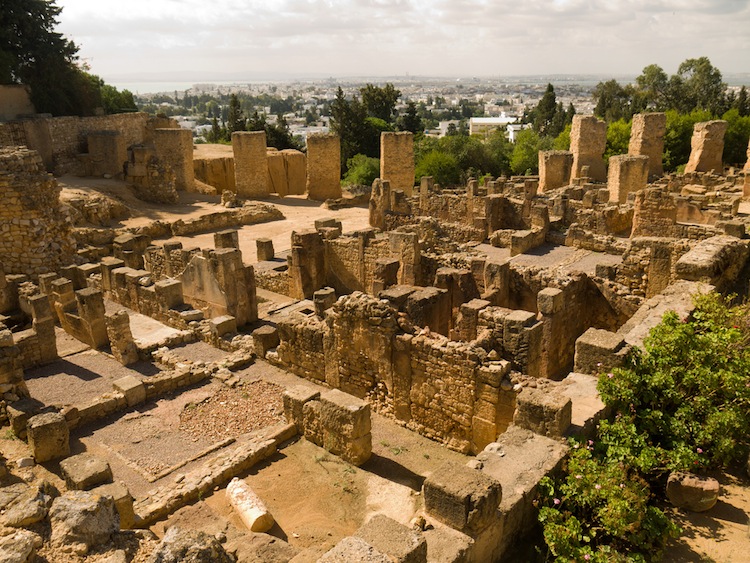 ---
1. Cato is often said to have concluded every speech with the same dire advice—censeo Carthaginem esse delendam ("I recommend that Carthage must be destroyed"), from which arose the dictum Carthago delenda est ("Carthage must be destroyed"). But it is more likely that this expression was fabricated by later authors, who sought to dramatize Cato's relentless drive to destroy the city with a single pithy phrase (Little 1934).